Still fixing exposures one by one?
Most organizations have a never-ending list of cyber exposures in need of remediation. And with new critical exposures piling up faster than teams can possibly address them, staying ahead is virtually impossible. This creates an expanding remediation deficit where the emergence of exposures outpaces the ability to remediate them in a timely manner. Security teams don't need more visibility. They need a new approach to remediating exposures that puts them ahead of the attacker.
The Remediation Deficit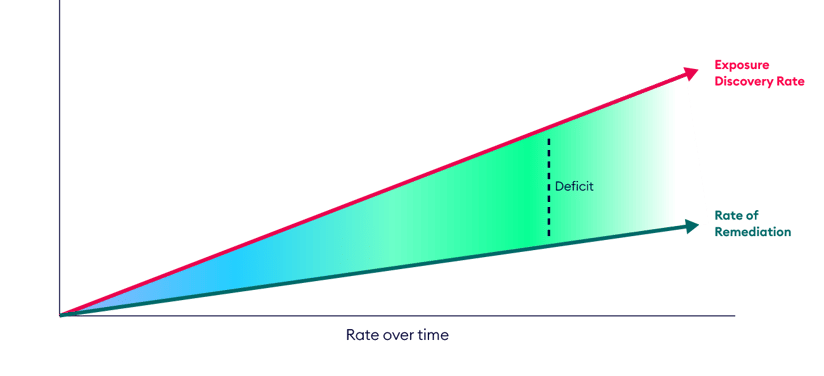 Choke points: The new approach to ultra-efficient remediation

One by one remediation isn't cutting it anymore. Even with the best prioritization tools, there's still an unmanageable workload. It's time to move to a new remediation approach - one that focuses on choke points to improve remediation efficiency and security posture at the same time and transform your security strategy.
By mapping all the ways attackers can leverage the toxic combination of exposures to move around on-prem and cloud networks, you'll discover the strategic junctures on the network where multiple attack paths converge en route to critical assets. These junctures are choke points - and by remediating an exposure on a choke point, many other exposures become irrelevant and no longer present risk to the business. In fact, our research shows that by fixing choke point exposures, you gain better security posture with just 2% of the remediation effort.

3 steps to ultra-efficient remediation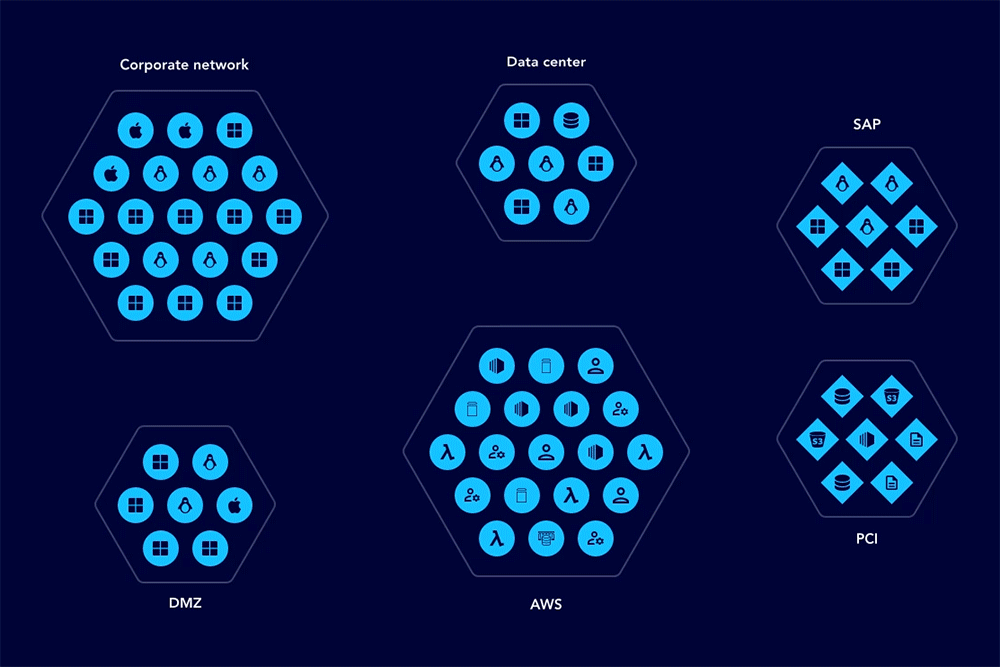 Step 1:
Go from lists to an attack graph
See how attackers combine multiple types of exposures to form attack paths to critical assets. Then build an attack graph to uncover all attack paths across on-prem and cloud networks.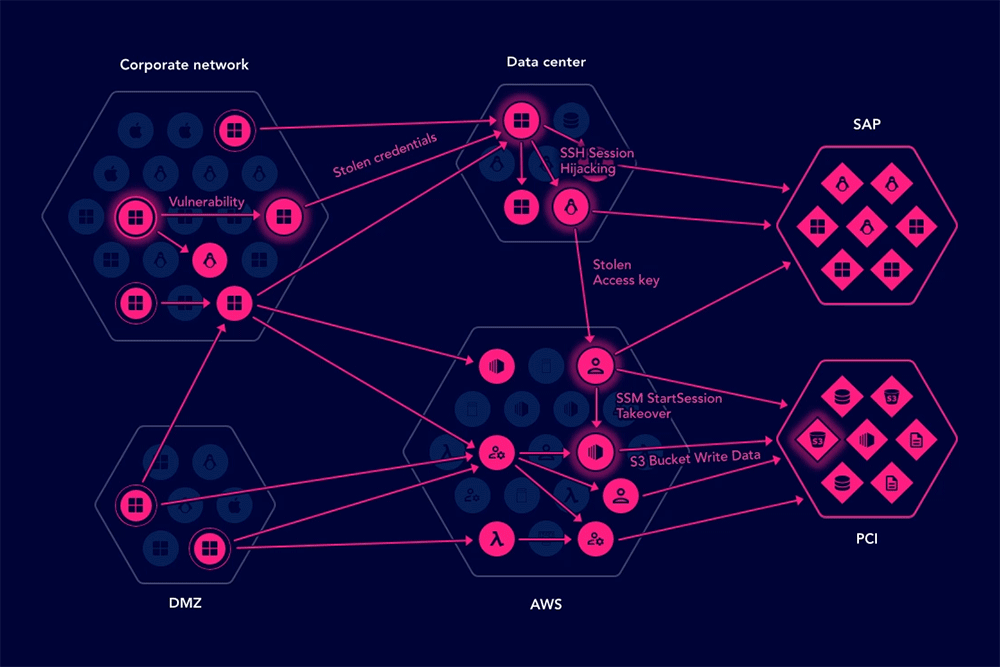 Step 2:
Reveal choke points
Identify where attack paths converge on choke points and gain context of the issues that pose the greatest risk to critical assets.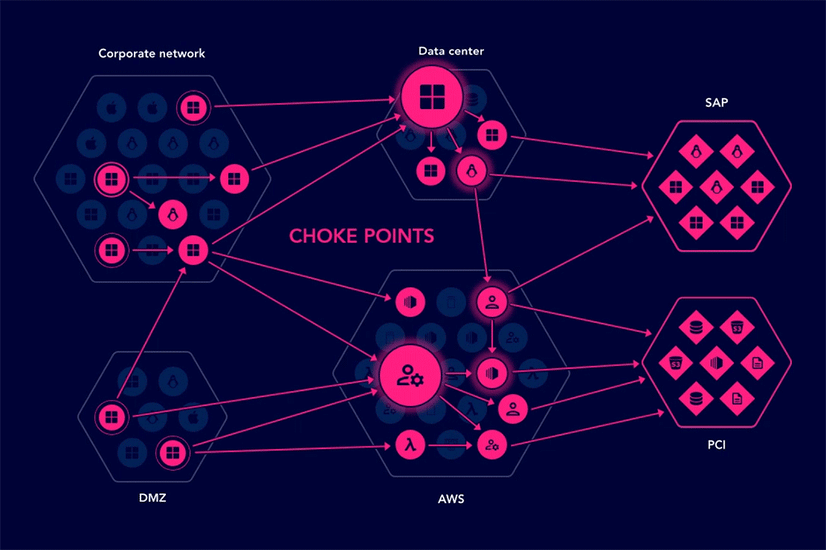 Step 3:
Slash multiple exposures in one fix
Use guided remediation to fix choke points and make multiple exposures irrelevant in one fix.
"Trying to prioritize around 100,000 actions makes one wonder where to focus our energy. I really wanted to make sure that whenever we're placing money in places and people in places, we're doing it in a very intelligent way." Cybersecurity Leader, Financial Services Industry
"When we have seen a lot of choke points and issues in a certain area, we take this as an opportunity to look at that kill chain and the choke points and consider how we might change how we're operating to help mitigate or reduce this area of concern. We have had quick wins and have built up our security posture quickly." Director of information security, governance, and risk compliance, Insurance Industry